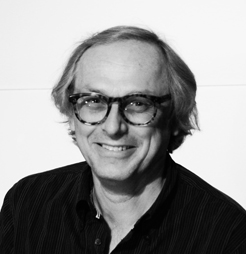 Edward Szewczyk is an Australian architect of Polish background.


He undertakes a broad range of projects in various areas of Architecture and Interior Design. He has developed a particular interest and expertise in high quality residences, country houses, adaptive re-use of historical buildings (commercial and residential), boutique commercial and industrial buildings.

His projects are uncompromisingly contemporary, but respond with high degree of sensitivity to the setting, environment and historical context. The aim of his projects is to provide a solution to the Client's brief that is inspired by specific site characteristics and beautiful in visual expression. He has developed a language of sophisticated detailing giving extra depth to the design and extending it with innovative technical solutions.


He has completed a number of boutique projects including winery, shops, commercial interior refurbishments and also large scale industrial developments in range up to 15,000 sq.m.

Edward completed a Masters Degree in Architecture in 1978 at Silesian University in Poland. In 1977 – 1978 he was elected President of the Society of Architecture Students. He co-organized and participated in a research tour to study Western-European architecture and visited numerous architects' offices and schools of architecture: AA in London, Delft University in Holland, University of Copenhagen, Louvain La Neuve in Belgium, Malmö University in Sweden and participated in a student exchange with Sheffield University.

In 1976 he designed his first environmentally sustainable house representing Silesian University in competition for ecologically sustainable living organised by McGill University in Canada. Until 1981 he worked as an architect in Poland, then in 1981/1982 in Geneva, Switzerland and in 1982 before migrating to Australia in 1982. After joining Royal Australian Institute of Architects he established his own design studio in 1992. In 2004 he became a Founding Member of Australian Architecture Association.